Data Feminism in Urban History and Cultural Heritage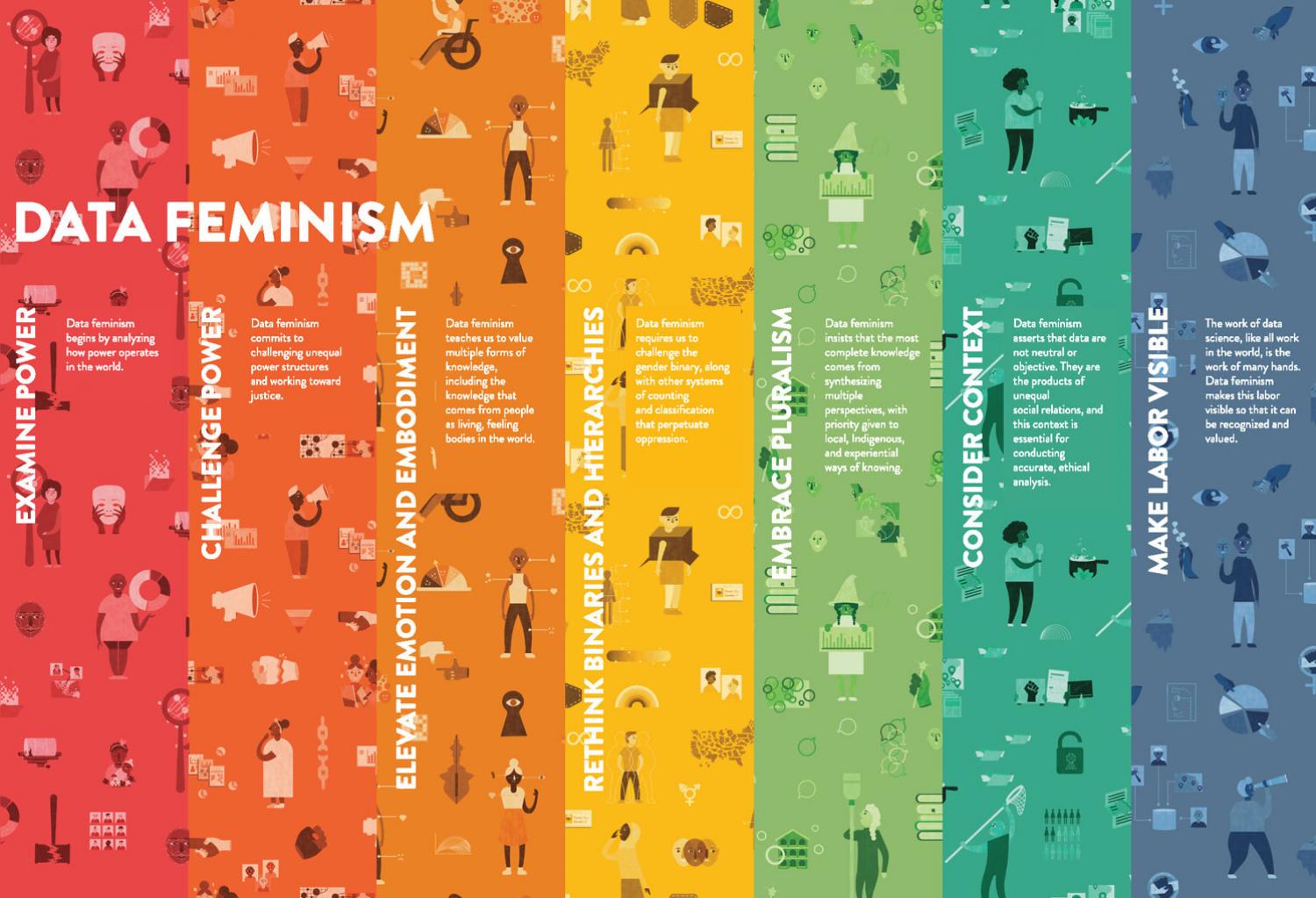 This event is in English.
The event is available on the Department's YouTube channel.
In their 2020 book Data Feminism from MIT Press, Catherine D'Ignazio and Lauren Klein present a new way of thinking about data science and data ethics—one that is informed by intersectional feminist thought. In this interview, Catherine D'Ignazio and Mesut Dinler look at how Data Feminism relates to urban history and cultural heritage.
Catherine D'Ignazio Interview (Italian version)
Inverview with Catherine D'Ignazio, co-author of the book "Data Feminism" on the use of data feminism principles in the research on urban history and heritage:
Program
Today, data science is a form of power. It has been used to expose injustice, improve health outcomes, and topple governments. But it has also been used to discriminate, police, and surveil. This potential for good, on the one hand, and harm, on the other, makes it essential to ask: Data science by whom? Data science for whom? Data science with whose interests in mind? These questions are extremely valid for understanding the space as well because especially in urbanized landscapes, spaces are becoming increasingly more informational with the quantity of layers of data produced through and accumulated over space. 
Within this perspective, the relationship between data science and cultural heritage and urban history is essential to understand whose history and events are commemorated and conversely, who is not commemorated in urban places.
Illustrating data feminism in action, D'Ignazio and Klein show how challenges to the male/female binary can help challenge other hierarchical (and empirically wrong) classification systems. In this interview, D'Ignazio elaborates on how these systems have been reproduced in historic narratives and represented even today through cultural heritage. Presenting examples from her projects, she also explains how these narratives and representations can be challenged with the principles of Data Science.
Participants
Catherine D'Ignazio is a hacker mama, scholar, and artist/designer who focuses on feminist technology, data literacy and civic engagement. She has run women's health hackathons, designed global news recommendation systems, created talking and tweeting water quality sculptures, and led walking data visualizations to envision the future of sea level rise. Her 2020 book from MIT Press, Data Feminism, co-authored with Lauren Klein, charts a course for more ethical and empowering data science practices. D'Ignazio is an assistant professor of Urban Science and Planning in the Department of Urban Studies and Planning at MIT where she is the Director of the Data + Feminism Lab.
Mesut Dinler is an assistant professor at DIST in Politecnico di Torino, where he received his PhD in Architectural and Landscape Heritage Program. He was involved in various international conservation projects including projects managed by the Getty Conservation Institute, the Association for the Protection of Cultural Heritage, Historic Charleston Foundation with US/ICOMOS. Currently, he is involved in the management of heritage-related research projects including those funded by the European Commission. He is the 2022 ICCROM fellow. His research interests include political and social role of cultural heritage, urban and architectural history, digital humanities, and his publications are  around these themes. 
This event is in English.
The event is available on the Department's YouTube channel.
Other events of the DIST Fest